7 Creative Restaurants… part 1
// December 8th, 2011 // Information
When life gets boring we look for things that are different to cheer us up (or change weather as we say in Saudi). So, here's a list of weird yet creative restaurants from around the world:
Ninja Restaurant in New York
Idea: Ninjas serve you in this restaurant !! [video here]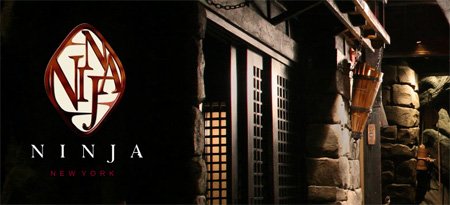 —–
Hilton Maldives Resort & Spa in Rangalifinolhu, Maldives
Idea: It's pretty clear from the photo, the restaurant is under water! [link]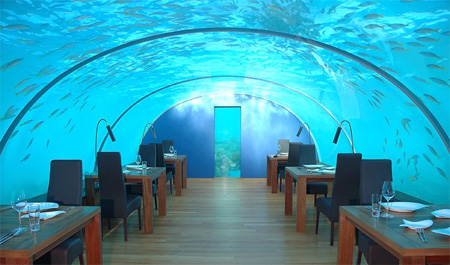 —–
Hajime Robot Restaurant
Idea: The waiters in this restaurant are Robots !! [link]
—–
ONOIR in Canada
Idea: Its totally dark in the restaurant. When you eat without your sight, your remaining senses are heightened to savour the smell and taste of food. Some of the waiters are blind, so its great they get a job oppertunity. [link]
—–
Graveyard Restaurant – Ahmadabad, India
Idea: well, its a graveyard with real occupied graves!! Why would anyone want to eat there?! That's just stupid and crazy, yet its different thus attracting tourists. [link]
—–
Kayabukiya Tavern in Japan
Idea: The servers in this restaurant are MONKEYS !!
—–
Toilet Restaurant in Taiwan
Idea: I'm not saying it's a good idea, just saying its different! In this restaurant, the clients sit on toilets and eat from mini toilets too !! [link]